"What we once enjoyed and deeply loved we can never lose,
for all that we love deeply becomes part of us."
~Helen Keller
Penny
Nicknames: Penny Jean,  Pitstop
It's hard to think of her as a pet. It doesn't seem like a big enough word to encapsulate what she means to us, even still.
Or the emptiness in the house without her here. Every time I come home and she's not here or isn't standing in the doorway, keeping it from closing.
It was sudden and unexpected. I'm so sorry you didn't get to come home, Penny. My Penny Jean.
She was only nine years old, but for four incredibly short years, she was ours.
It felt like a lifetime. It will be a lifetime because no one will ever forget Penny.
All the small moments we took for granted, like fighting for sheets, which way to go on walks.
As sad as it is to know you're gone, we remember you. Everyone remembers you. All the friends you met on walks, all the co-workers of family members who wanted to give you pets as much as you wanted them to…
The way your tail wagged when someone called you a beautiful girl.
All the birthday parties you went to… and ended. All the cookouts, the days at the beach, the days at home and on vacations.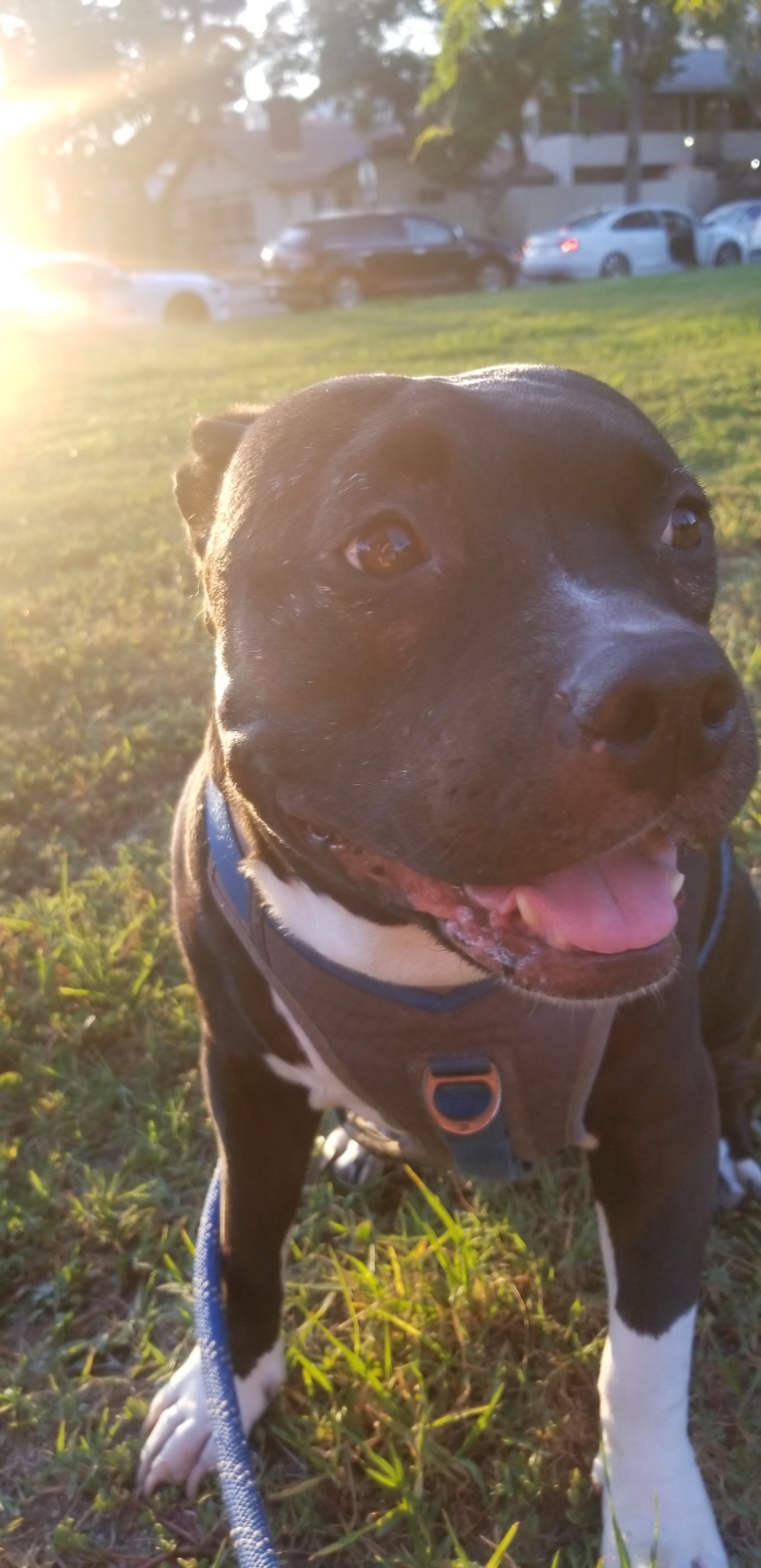 All the pictures we took, each a window to a memory.
Remembering you and every moment you had is beautiful, even if it hurts.
Can't stop. Won't stop. Pitstop.
~Penny's Paw and Maw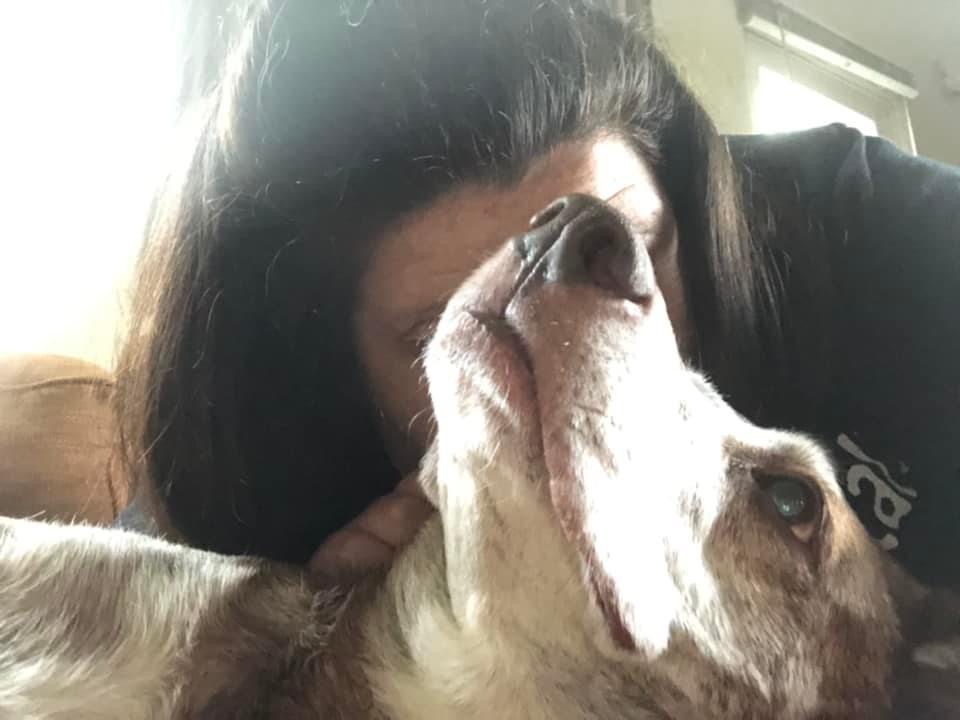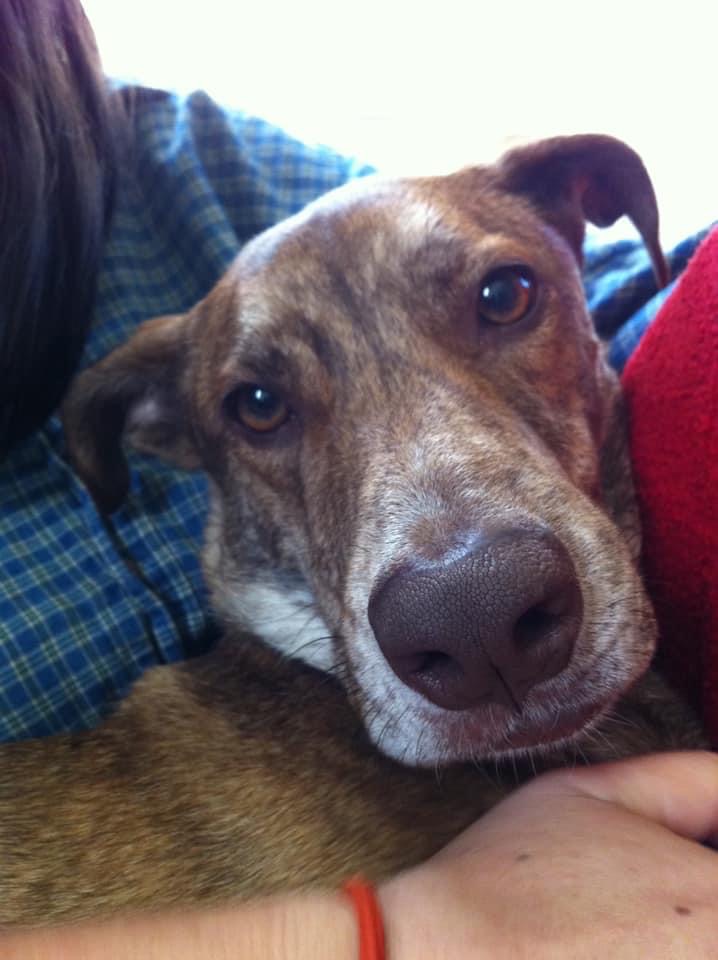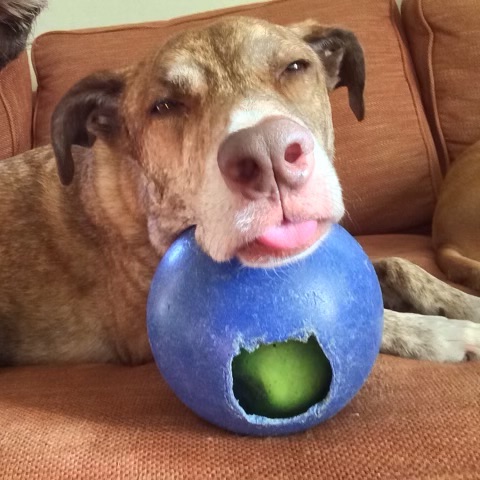 You will always have my heart, my sweet, sweet Pippen-Girl.
I love you with everything I have.
~Kate,  Pippen's person
Pippen
On the day she walked Pippen to the rainbow bridge and said goodbye, Pippen's person wrote:
My Pippen has been my best friend, faithful companion and one of the greatest loves of my life for almost 12 years.
When I first met her, she didn't trust easily, and I remember how excited I was when she finally rolled over and gave me her belly in the way the only she can… without direct eye contact. Ever since that day, she had my heart.
Pippen and I have been through tremendous highs and devastating lows together. We've had countless adventures and wherever we go, people always fall in love with my sweet, sweet girl. She has been my shadow. I go nowhere in the house unless I am under her watchful eye.
She has so much personality. The way that she politely tells you that she's done with you petting her, to the way she snaps her mouth when she wants to get your attention, to the way that she comes over to me after working for hours and nudges my arm to tell me, "Enough! You are done working today! Let's go for a walk!"
She is the best girl and she has made my life so much fuller and more colorful these past 12 years.
Nothing can ever take her place in my heart, but I am thankful that she walked alongside me for so long.
Rogue Anna Marie
Nicknames: Rogue Anna-Danna-Do,  Roguey, McGillicuddy, Roguester.
Adopted from a rescue at 8 weeks old with a serious bacterial infection and heart murmur, Rogue was the desperate pup climbing all over the others with pleading eyes focused on us: "You're here for me! I'm the one! Pick me!"
She loved her family. Unconditional love. She loved kisses and hugs and ALL food. Crazy for playing fetch. She was a professional-level tennis ball chaser, loving to jump for the high ones. Oh, and squeaky toys. Rogue Anna LOVED to play.
She had a love-hate relationship with crows and rain. She did not like ploppy sounds. Hated vacuums and rug cleaners.
Rogue was one-in-a-million. She made all the days and nights better.
~Liza and Mary and Rhy, Rogue's humans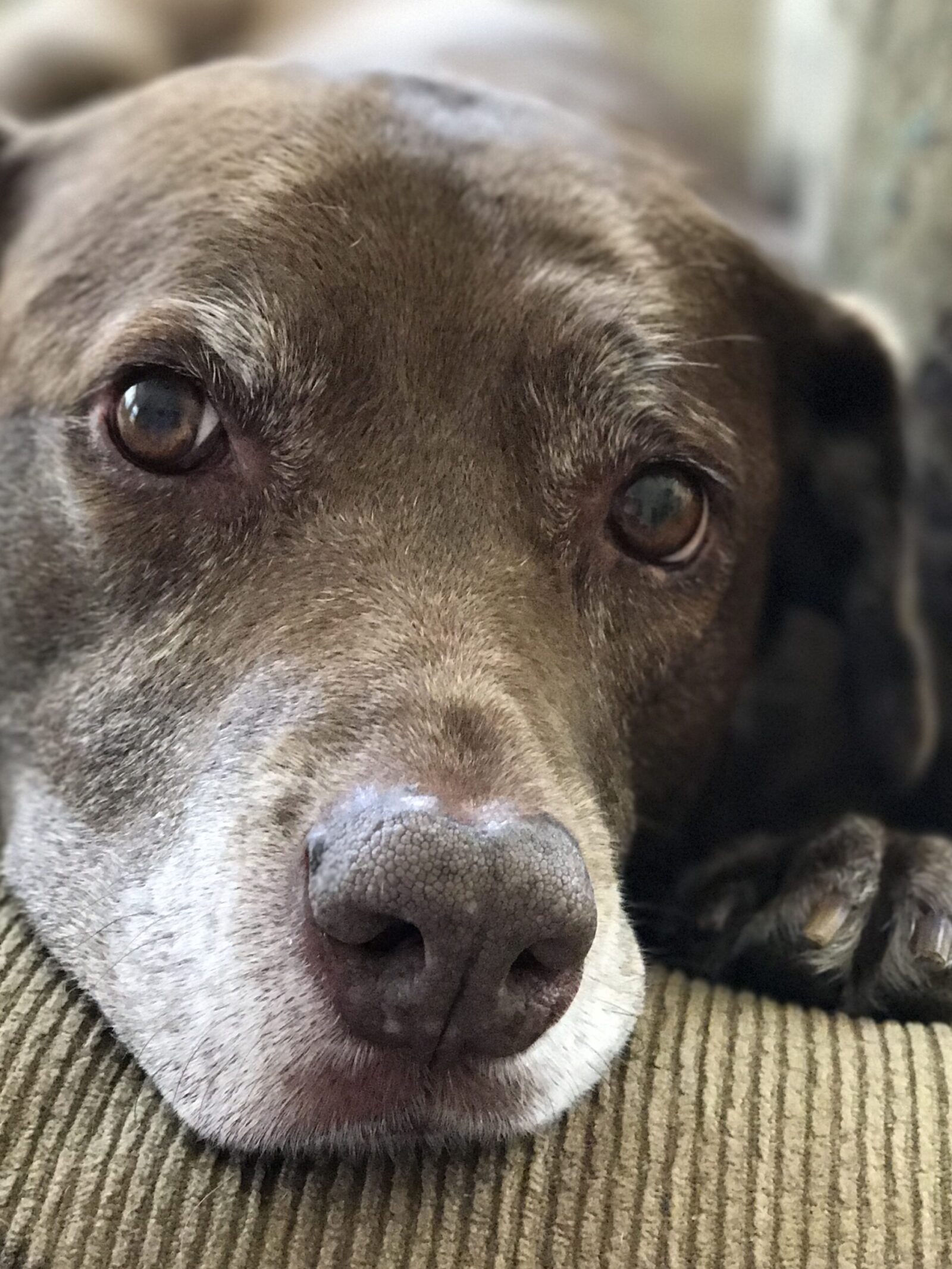 It would be our honor to share your tribute. After making a donation, please email us at donate@cagetocouch.org with your photo and dedication.